SUMMER CAMP
Sara Curry Day School
SUMMER PROGRAM  and  JAPANESE SUMMER PROGRAM
SUMMER PROGRAM July 1 – August 9 2019
Daily Monday – Friday 8:30 – 3:00 pm · Ages 6-8  Spaces are limited
DOWNLOAD APPLICATION FORM FOR SUMMER PROGRAM
Cost: $120 per day or $500 per week After School $50 per day
July 1-5 (closed 7/4) INTERNATIONAL WEEK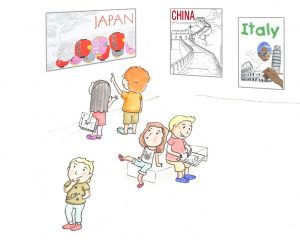 Monday – Japanese Tuesday – Chinese Wednesday – Spanish Friday – Italian
This week children will explore various cultures. They will prepare and taste delicious foods from different countries. They will read about other lands. They will learn words and phrases. They will explore music and dance, arts and crafts. They will also avail of our back yard and roof deck and enjoy water play and outdoor fun. Monday: Chika, Tuesday: Elaine, Wednesday Kathy/Glennis, Friday Vera.
July 8-12 WATER PLAY WEEK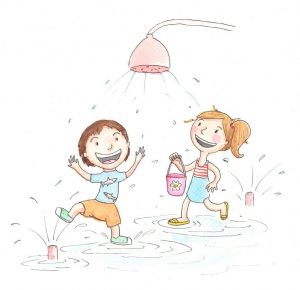 It's all about the outdoors and water play. Children will visit some of the great water parks in the area: Stuyvesant Town Pirate Park, East River Park, Brooklyn Bridge Park. They will picnic outdoors and return to school for some water and science activities to further their knowledge about water and its impact on our world.
July 15-19 SPORTS AND GAMES WEEK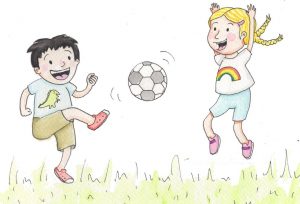 Children will learn new skills and perfect the skills they already know, playing soccer, basketball, baseball, and other games outdoors. They will visit local parks and sports grounds. After lunch they will play in school doing yoga and learning board games.
Jul 22 – 26 ANIMAL WEEK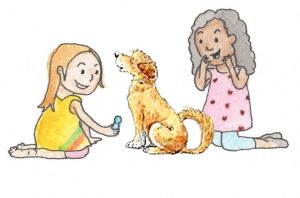 This week will be full of animal fun. We will have a visit from therapy dogs, take a trip to the Dog Museum, have a visit at the Art Farm, explore beekeeping, and more…
July 29 – Aug 2
SCIENCE AND COOKING WEEK
This week children will visit Farmers Markets, shop and cook, and eat their own creations. They will also have science lessons which are all hands-on explorations of the elements as well as in-depth reading and research. The day will be a combination of outside and inside play, exploration, and activity.
Aug 5-9
PHOTOGRAPHY and DRAMA WEEK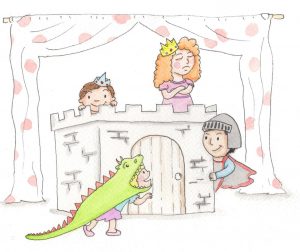 Children will explore animation and photography, and will engage in dramatic presentation, writing, directing, costume making, performing, and filming. Their drama experiences will take place outdoors and indoors. They will get lost in forests with strange creatures (local gardens) and they will battle enemies on the ocean (our roof deck). Wherever their imagination leads, we will follow.
JAPANESE SUMMER PROGRAM
Daily Monday – Friday 8:30 – 3:00 pm · Ages 4-8  Spaces are limited
Chika will be offering a Japanese Summer Program on the Basement level.  You can attend both programs, one week of Japanese Program, followed by one week of regular Summer program, or whatever combination suits you.
See here for details of the Japanese Summer Program and the Application form.  You will need two separate application forms if you want your child to attend both programs
This summer we are offering a Japanese Summer Camp.  Our Japanese Summer Camp is headed by Chika Yoda, our long time teacher.  The program will be bilingual and suitable for Japanese speakers and English speakers who want to learn Japanese. For information on the camp:  ENGLISH VERSION      JAPANESE VERSION
You can attend the Japanese camp for one or more weeks, and you can combine this with our regular camp, OR you can attend Japanese camp for the entire summer program.  Please complete a separate application for Japanese camp.