SUMMER CAMP
Sara Curry Day School
SUMMER PROGRAM 2018
Daily Monday – Friday 8:30 – 3:00 pm · Ages 6-8 · Spaces are limited
Cost: $120 per day or $500 per week
Download summer camp application
WEEK 1
MUSEUM WEEK
The city is full of exciting museums that stimulate growing minds.The Natural History Museum, The Met, the Swiss Institute, the Childrens Museum of Art, the Transit Museum, all are amazing resources. During this week, children will head out early, visit museums and eat picnic lunches. In the aernoon they will return to school, to relax and do projects based on what they've seen on their museum trips.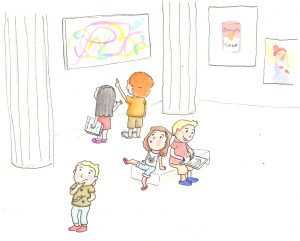 WEEK 2
WATER PLAY WEEK
July 9-13
This week is all about the outdoors and water play. Children will visit some of the great water parks in the area: Stuyvesant Town Pirate Park, East River Park, Pier 51 Play Park, Brooklyn Bridge Park. Children will picnic outdoors and return to school for some water and science activities to further their knowledge about water and its impact on our world.
WEEK 3
DRAMA WEEK
July 16-20
Children will explore all aspects of a dramatic presentation, from writing scripts to directing, costume making and performing. Their drama experiences will take place outdoors and indoors. They will get lost in forests with strange creatures (local gardens) and they will battle enemies on the ocean (our roof deck). Wherever their imagination leads, we will follow.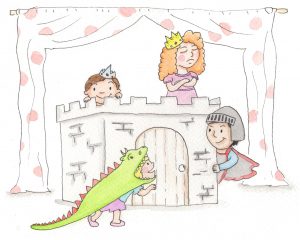 WEEK 4
ART WEEK
July 23-27
Children will work en plein air, painting or drawing in local gardens. ey will do printing and book making, jewelry and beading, sewing and craactivities. eir day will be a combination of outside activities, a visit to the Swiss Institute gallery, local art exhibits, and a lot of creative work both outdoors and indoors.
WEEK 5
SPORTS AND GAMES WEEK
The children will learn new skills and perfect the skills they already know, playing soccer, basketball, baseball, and other games outdoors. They will visit the Brooklyn Zoo for an active day. After lunch they will play in school doing yoga and learning board games.
WEEK 6
COOKING AND GARDENING WEEK
Aug 6 -10
This week children will visit farms and gardens such as the High Line, Battery City Farm, and will do gardening on our roof, as well as vermicomposting. We will visit Farmers Markets, shop and cook, and children will eat their own creations. The day will be
a combination of outside and inside play, exploration, and activity.